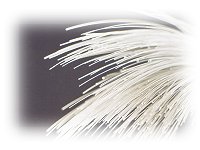 Since our foundation in 1947, Hinode Wire Mesh has been expanding into the wireworking sector, which covers versatile applications, among other metalworking sectors, and manufacturing wires and wire meshes that play important roles in fields ranging from social infrastructures to living wares. We sell products as well as work together with users to develop the manufacturing of coated wire and wire netting. We have attained high achievements and reliability as a total wire mesh supplier to address every need concerning wire meshes through our prominent creativity, technological skills, and productivity.

Foundation
April, 1947
Capital
\10,000,000
Representative
Tomio Yasuda
No. of Emploees
30
Main Banks
Daiwa Bank (Kashiwara Branch)
Hakkoshinkin Bank (Kokubu Branch)
Kashiwara City Agricultural Cooperative (Katakami Branch)
Membership of Institutions
Japan External Trade Organization (JETRO)
Japan Wire Export Association (Wire Mesh Subcommittee)
Kansai Wire Mesh Group
Wire Products Association (Color Wire Association)

Click here for details.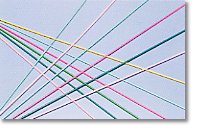 1. Wireworking (PVC-coated wire)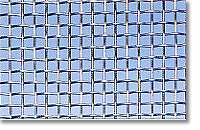 2. Production and sales of wire meshes (weave mesh, hexagonal mesh, crimped wire cloth, flat-top weave mesh, welded mesh, diamond mesh, net conveyer, expanded metal, punched metal)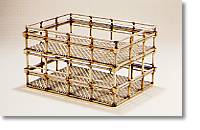 3. Industrial baskets, heat treatment jigs, parts for building and food-processing machines